Women's Club
Mission Statement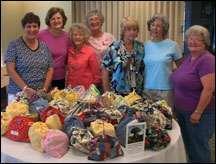 The corporation's overall mission shall be to help create a better life and community for individuals and families in Volusia County through volunteer services, financial support and educational activities, to raise funds to assist those who are in need, to improve and advance the cause of community service in the DeLand area, and to obtain public involvement and support for community need.
Membership
Beginning March 1, 2018, dues are $20.00 per year, which runs from March through February. You can join the Club by paying the dues at one of our meetings or at the Resident Desk (cash or check only). If you join in the fall or winter, your renewal will still be in March of the next year. Visit a meeting at any time by signing up for the meeting and paying for the meal - then make a decision regarding membership!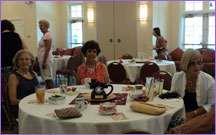 Meetings
Meetings are held on the 2nd Wednesday of the month at the Clubhouse Magnolia Ballroom and include luncheon and guest speaker. There may be some variation in meeting dates and times based on the program, speaker availability, etc.
**NEW**